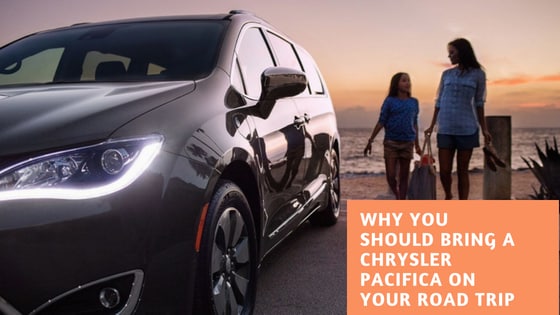 July is almost here, and the kids are all out of school. Such a jovial occasion calls for a special treat—a road trip! Whether you're a Disneyland family or want to explore National Parks around the country, you need the perfect vehicle for your trip. That's where the Pacifica comes in—it's the perfect minivan for a summer road trip! Here are three reasons why this is the vehicle for you to bring along for the fun:
It's extremely spacious. That's arguably the primary reason why families have opted to purchase minivans for their growing members. The Pacifica sits eight people but also features foldable seats to accommodate any baggage or cargo. You won't have to worry about heavy packers or needing additional space—this van has it all plus more. You might need a better reason why you can't bring the dog, too, since not having space is no longer an issue.
It's tech-savvy. This is not an ordinary minivan. It is fully loaded with incredible, top-notch features like satellite radio, an available touchscreen navigation system, Android Auto or Apple CarPlay, hands-free doors and power liftgate, and more! This van was built for your family, not the other way around. It's a guaranteed win during summer road trips. With such fabulous entertainment options, your kids will be on vacation mode instantly from the moment they buckle their seatbelts.
It's affordable. This minivan usually sells for between $31,000–$35,000, excluding any add-ons or extra bells and whistles. It's a trusty, durable vehicle that will transport your family anywhere they need to go. It also comes at a reasonable price that's fit for nearly any budget—win-win!
We have a few dozen of these pristine minivans in our inventory right now. Visit our website to see the exact specs, including mileage and estimated price. Then, before the Arizona heat sets in, come test drive one and take it home before you take your annual summer vacation. Our team can give you plenty more reasons why this is the car you need to take with you on your excursion to the Grand Canyon.